These days, a social media presence is everything. It's particularly valuable in the veterinary space because it helps nurture veterinary-client relationships. But, creating social media content can be time-consuming, particularly when it feels like a foreign concept. To help you navigate the world of social posting, we discuss the purpose of social media and how to tackle content. Let's dive in!
Why do I need a social media presence?
Your practice has an established client base, and you don't have time for a personal Instagram account, so why does your business need one? A social media presence is a given expectation for any contemporary, progressive business—veterinary practices included. Your existing and potential clients expect you to have a social media presence, and without one, they may quickly dismiss you—and your medical practices—as outdated. In addition to putting you on the digital map, social media can help your business in many ways.
Business growth
Potential clients check for an active social presence almost as often as visiting your website. It helps them locate you and ascertain that you're a legitimate business. Additionally, your clients can easily recommend your practice to their friends by sharing your page, which helps expand your reach through the platform itself.
Client compliance  
Social media provides an instant connection to established and potential clients. Particularly at a time when there's less face-to-face interaction, clients are more likely to trust your advice if they feel connected to you. And when clients trust you, they'll be more likely to agree to diagnostic and treatment recommendations, which will also help your business grow. 
Pet health
Social media also allows you to provide better patient care outside the exam room. Not only does it provide a way for clients to reach you, but it gives you some control over the information they consume, and its accuracy. When pet owners understand the signs that indicate a veterinary emergency, or the importance of parasite prevention, pets receive better care.  
How do I compose a social media post?
First, consider how people consume social media content—by scrolling and scanning. Your content must be eye-catching enough to stop users from scrolling past. Additionally, most readers aren't prepared to consume large chunks of text, so you'll need to get your point across as concisely as possible. If you have more to say, use a link to redirect users to an external site—like your blog page.
Use these tips to create informative posts that will snag the attention of scrollers with short attention spans.
#1: Do your research
Research and fact check your social content, just as you would any other writing. Beyond that, however, research is equally valuable for inspiration. What are other practices doing? Other veterinary businesses? What about non-veterinary businesses? There's a lot of great content, useful articles, and thought-provoking forums out there to get your creative juices flowing. 
Key takeaway: If you're not completely comfortable creating social content, research how other businesses are using social media. Begin by joining this Veterinary Social Media Facebook group, which is a community of veterinary professionals learning how to navigate social media together. 
#2: Consider your platform
While you should definitely aim to create content that can be used across platforms, there are some distinct differentiators between the two main social media platforms: Instagram and Facebook. Keep in mind that Instagram is more visual, and not particularly intended for links or long posts. However, Facebook is a great place to share additional resources and content.
Key takeaway: Streamline your content so it's usable on all platforms, and then customize accordingly.
#3: Start creating!
Writing concise content can be particularly challenging for people accustomed to writing scientific medical content. But, social media isn't the right place—and pet owners are not the right audience—for wordy explanations. Your content should be fun, informational, scannable, and versatile.
Here are some content ideas to help get you started:
Educate owners about at-home pet care

— Your posts can provide pet owners with accurate information about everything from how to correctly administer medications to preventing inappropriate elimination. Providing useful tips and suggestions for common issues pet owners deal with at home leads to better pet care, and more trust in you—a win-win!

Sell your services

— Everything you post inadvertently promotes your business, but it never hurts to remind your followers what services you offer. Posting reminders to schedule annual heartworm testing in April, or dental cleanings in February, can boost pet owner compliance and your bottom line.

Make it personal

— Your clients want to know you, so help them feel part of the family! Share behind-the-scenes footage to show what a typical day looks like at your veterinary practice, or introduce team members. Social media is a great place to express your personality, so ensure your practice's unique culture shines through.

Don't forget the pets!

— What is the number one thing you and your clients share? Your love of pets, of course! You can never go wrong with pet pics, so post away. But don't forget to ask permission before posting your client's adorable new puppy.
Key takeaway: Your content should be fun, informational, scannable, and versatile.
#4: Keep it visual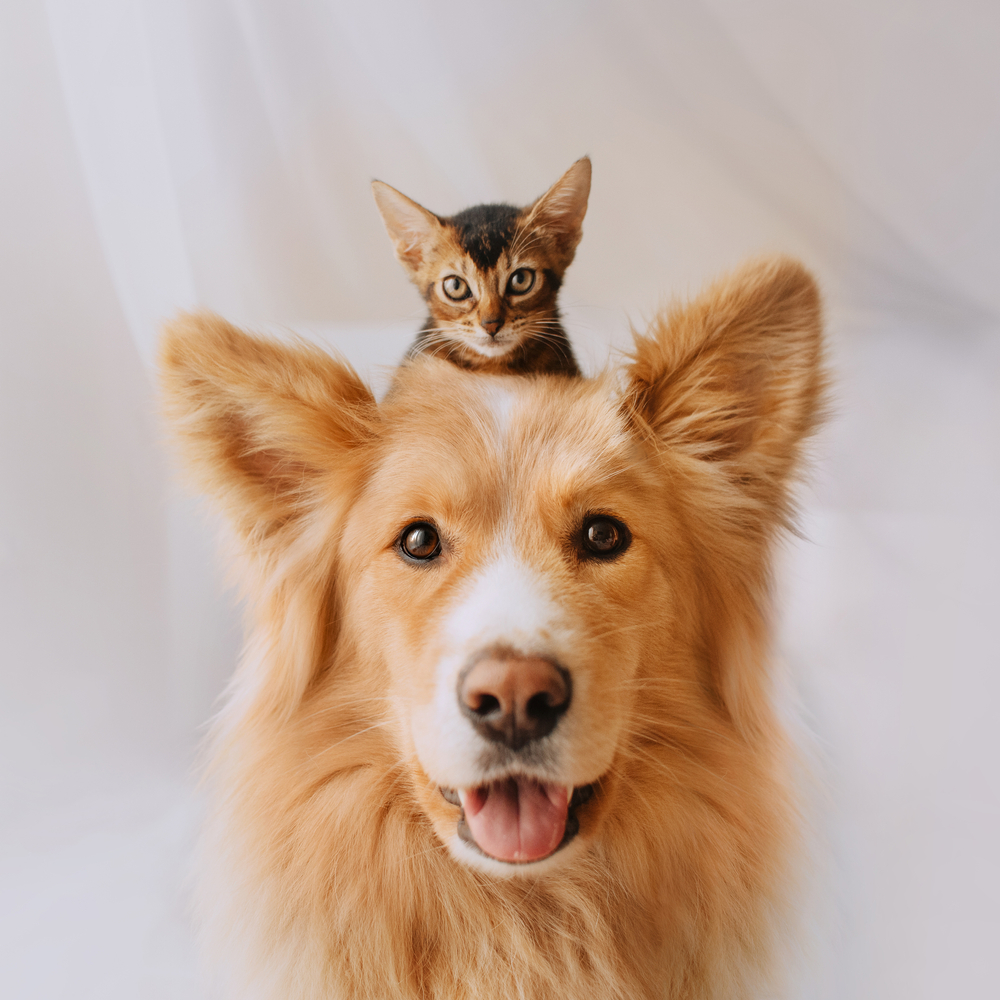 Social media relies heavily on visuals, and you will need good visual content to engage your audience. The photo or graphic attached to your copy will be the first thing people see, and likely the deciding factor on whether they actually read your post.
Key takeaway: Focus time and effort on your post's visuals message, as well as the copy.
Don't have time to handle your practice's social presence? That's what we're here for! It's our job to help veterinary professionals craft incredible content. Reach out to start your Rumpus journey!