Writing is hard. Creating content can be confusing, and may leave you with more questions than answers.
Should I be writing anything at all? (Yes)

What should I write about? (The issues your clients care about)

Where should my content go? (Wherever your clients are—your practice, their inbox, your website, social media)

How long should my content be? (Mix it up!)
Since we can't address all your writing questions in one blog post, let's talk about length. 
When it comes to length, there are two broad content types: short-form and long-form content. Rule number one: you should never limit yourself to one or the other. Both forms are valuable. Plus, understanding the differences between the two will help answer a lot of the other questions that come up along the way. We'll walk you through the what, when, where, why, and how of short-form and long-form content so you're able to write both for your business—the right way.
Short-form content
Short-form content is typically fewer than 500 words in length, although the actual word count varies depending on who you ask. It is digestible, quick, and easy to read. The purpose of short-form material is often to provide an overview or brief FYI, or to market a product or service.
Typically, short-form content is the stuff you churn out on a regular basis. It covers the majority of your client communication, such as newsletters, emails, letters, postcards, and website copy. Although it makes up the bulk of your content library, that doesn't mean it is easy to write. It's your job to find the right balance between concise and effective.
RUMPUS TIP:

Read your writing to someone else. Hearing your words out loud will help you determine what needs more work. And, a fresh pair of ears will help you figure out if your meaning is getting across. 
Small but mighty
Don't sleep on your short-form content. It is the most-read content you write—not only because it's used most frequently, but because it's the easiest to read. Readers will, more often than not, opt for content they're able to scan and get through quickly. Honing your short-form writing skills will take your content (and your business) to the next level.
Long-form content
Long-form content is usually more than 500 words. However, just like short-form, long-form content is defined by its purpose rather than a specific word count. Long-form content provides meatier, in-depth information on a specific topic, and takes readers on a deep dive to help them better understand something.
Long-form content, which can include blogs, articles, white papers, and client handouts, is typically more time-consuming to write, so it's produced less frequently. It is important, however, because it provides an opportunity to wield your knowledge as an expert in the eyes of your clients, whether you're a veterinary practice owner or manager, or you work for an industry organization. 
Regularly publishing long-form content is equally important from a business perspective. Making the effort to educate and help existing clients outside the exam room increases their trust in you and, in turn, improves compliance. Longer material is also great for search engine optimization (SEO), which helps your work appear in internet searches more often. Maintaining a blog is another way for new clients to find you. In other words, investing in long-form content not only improves your business, but sets you up to grow.
Beware wordiness
Remember that long-form content still serves an informational purpose. As the expert, it's quite easy to get caught up in the words, head off on a tangent, and lose sight of why you're writing in the first place. Remember—you're providing your clients important information, not only establishing yourself as an expert. That requires concise language and digestible writing, regardless of length.
RUMPUS TIP:

Ask your clients for feedback—not only to understand what information they need, but also to determine if they're actually engaging with what you're writing.
Short-form versus long-form veterinary content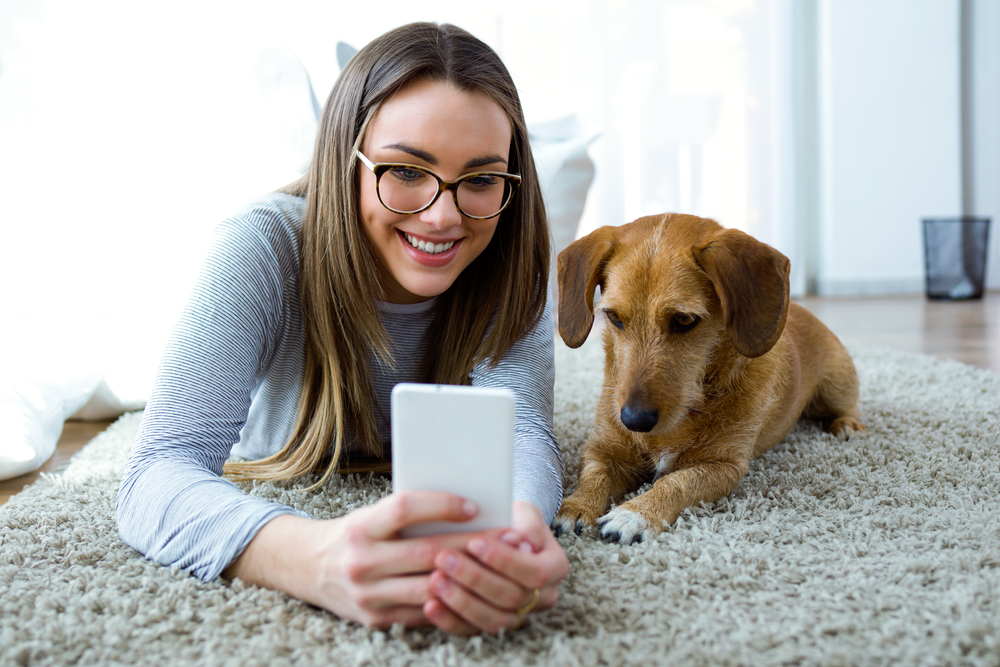 Unfortunately, choosing between short-form and long-form content is not an option. However, that doesn't mean that you're stuck with double the writing. Repurpose your long-form content into short-form content to stretch out the work you've already done. Likewise, use some of your short-form writing as topic ideas for your longer work.
RUMPUS TIP:

Use the outlines for your long-form writing to fill in your content calendar. That way, when you're ready to create your short-form material, your work is pre-chunked and ready to be repurposed.
Your clients aren't everywhere
Reuse your content! Your clients aren't keeping up with you on every platform, so even if they missed your most recent blog, they might catch your social post. And, if they do follow all platforms, it takes a while for information to sink in. Hitting them with reiterations of the same content will help make it stick—and increase compliance.
Time to get to work
Now that you understand the difference between short-form and long-form content (and how to use each), you're ready to get writing! Don't forget to mix it up, repurpose, and remember your audience.
Stuck? We're here for you! The Rumpus team can help with all your communication needs—long or short. Reach out to discuss your next veterinary writing project.